Snelle toegang en Support
Al uw werkstations efficiënt op afstand gemonitord en beheerd!
Met onze Remote monitoring tool is het voor onze technici mogelijk om bij calamiteiten efficiënt te reageren waardoor problemen proactief en op afstand kunnen worden opgelost.
Met Remote monitoring en beheer van CARD IT-Support haalt u een veilige en schaalbare oplossing in huis die uw workflows optimaliseren. Het patchen van servers en werkstations kan geautomatiseerd plaatsvinden. Zo blijven uw IT-apparaten optimaal beschermd tegen de laatste bedreigingen zoals bijvoorbeeld Ransomware. CARD IT-Support krijgt een melding indien er bij een van uw apparaten problemen voordoen. Middels onze remote monitoring en beheersoftware kunnen wij direct op afstand meekijken bij eventuele problemen en deze in no time voor u oplossen.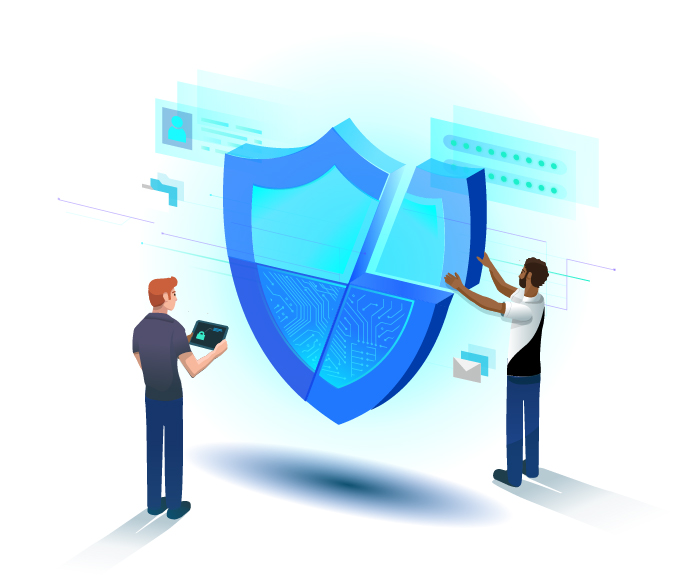 De voordelen van Remote Monitoring
Snellere response bij calamiteiten;
proactieve meldingen;
Bij ondersteuning op afstand geen voorrijkosten;
Vast bedrag per maand.
Remote Monitoring van CARD IT-Support is een 24/7 service die uw systemen monitort op fouten. U krijgt tijdig een seintje als bijvoorbeeld een harde schijf een fout aangeeft. Zo kunt u voorkomen dat bijvoorbeeld data verloren gaat of uw automatische back-up niet mislukt.

Vraag om advies, meer informatie of een vrijblijvende offerte via onderstaande formulier of bel ons!